Showroom Checklist
Home > Showroom Checklist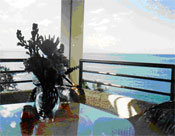 Your new home is probably the largest investment you'll ever make and the decisions you are going to have prior to moving in will significantly affect your home in the future.
Whether you simply need to discuss specific locations for telephone or cable jacks, are interested in smart wiring your home for hi-speed technology or are inquisitive about whole house air filtration systems, we request all clients visit our hi- technology showroom. Our showroom is a fully furnished condominium in the Broadmead area of Victoria that is filled with the latest that technology has to offer. Visits to the showroom are on an appointment only basis.
In an effort to make your time most effective, and to avoid unanticipated delays, we encourage you to review the checklist below prior to meeting with one of our Lifestyle Consultants in our showroom. The better prepared you are, the faster we will be able to assist you!
Studies show that change orders - which require additional charges to the customer due to us returning to the job site to do new markings - significantly increase when only one spouse attends the session. It is always best if both spouses can attend the showroom meeting.


Review your floor plans and consider where you want your telephone and cable jacks to be located. Whether you have questions about future proofing your home with smart wiring or outlet locations, our consultants will be happy to address any issues you might have. Just remember that you will save plenty of time with us by knowing where you want standard outlet locations.


Bring your floor plans to your showroom meeting.


Meetings with our Lifestyle Consultants at our showroom are by appointment only and can take up to ten days to reschedule. If you have any problems locating us, please contact Bay Systems anytime at 595-1090.