Communications Systems
Home > Communications Systems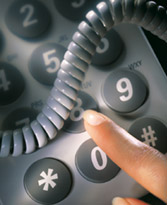 Don't miss out on equipping your home with up-to-date communications systems! Remember, a telephone is no longer just a telephone. Our Panasonic hybrid communications system offers everything from room-to-room intercom, doorbell communication from all household phones and night control to prevent late night calls from ringing in specified areas.
Whether you are interested in a new telephone system, our video entry, or answering system, let Bay Systems solve your communication needs!