Water Solutions
Home > Water Solutions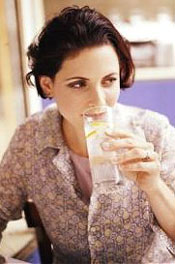 Drinking water treatment products are technically sophisticated. They use many different technologies to accomplish their purpose of treating water. Many times, treated water is difficult to distinguish from untreated water by visual or other methods. Because of the complexity of treatment and the fact there may be no obvious result of treatment, the process and products can be difficult to understand.
Bay Systems Inc. offers a complete range of water treatment solutions. With the benefit of our functioning technology showroom, we offer a clear and concise understanding of the various options which are available for your home's water treatment needs!